At Kanata Academy International we offer a Business Focus Program designed to meet the needs of students who are interested in the world of business. The Business Focus Program is intended for students interested in pursuing a career in business such as, Marketing Researcher, Economist, Executive Assistant, Investment Analyst, Accounting Clerk, Bookkeeping, Legal Secretary, Insurance Adjuster, entrepreneur, or business owner. This program allows students to learn about all of the factors of business. Through this innovative program, students are given a competitive edge in the world, lasting for their entire educational and professional careers.
Courses include, but are not limited to: Accounting, Marketing, Business Leadership, Entrepreneurship and International Business. Students will participate in Cooperative Education placements and gain first-hand experience. Students will also participate in learning opportunities presented by Academic professionals, Business professionals, and specialty agencies.
Certifications may include but are not limited to: Counterfeit detection, Ergonomics and Business Management
Students will earn an embossed Business Focus Program Certificate signed by the Principal and Director of Kanata Academy International Academy East along with an embossed reference letter to include in their Portfolios.
What is a Business Focus Program at Kanata Academy International Academy?
Our Focus Programs let student focus on a career path that matches their skills and interests and while meeting the requirements of the ontario secondary school diploma(OSSD)
Why consider the business focus programs?
This program enables students to:
Customize their secondary school education to suit their interests and skills.
Complete sector recognized certifications to build their resume
Prepare for post-secondary opportunities.
Explore and refine their career goals.
Earn the health & wellness focus program distinction program certificate to add to their portfolio.
Engage in experiential learning with like-minded peers.
Jobs In the Business Sector
Apprenticeship Training
Parts Technician
Special Events Coordinator
Hardware, Lumber and Building Materials Retailer
College
Accounting Clerk
Administrative Clerk
Administrative Officer
Banking and Insurance Financial Clerk
Conference and Event Planner
Court Officer and Justice of the Peace
Legal Secretary
Loan Officer
Personnel and Recruitment Officer
Personnel Clerk
Purchasing Agent and Officer
Retail and Wholesale Buyer
Specialist in Human Resources
Supervisor- Recording, Distributing and Scheduling
Supervisor-Finance and Insurance Clerks
University
Business Development Officer and
Marketing Researcher and consultant
Economist and Economic Policy Researcher
and Analyst
Executive Assistant
Financial and Investment Analyst
Financial Auditor and Accountant
Mathematician, Statistician
Securities Agent
Investment Dealer
Broker
Social Policy Researcher
Consultant and Program Officer
Specialist in Human Resources
Workplace
Accounting and Related Clerk
Administrative Clerk
Banking, Insurance and Financial Clerk
Customer Service Clerks
General Office Clerk
Payroll Clerk
Personnel Clerk
Postal or Mail Clerk
Purchasing and Inventory Clerk
Real Estate Agent and Salesperson
Receptionist, Admitting Clerk
Records Management and Filing Clerk
Retail and Wholesale Buyer
Retail Salesperson and Sales Clerk
Shippers and Receivers
Storekeeper and Parts Clerk
Requirements for a Business Focus Program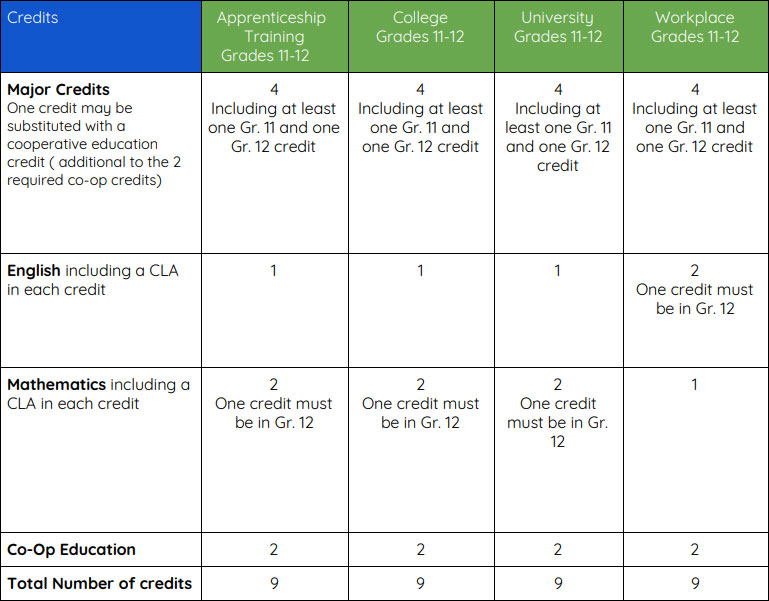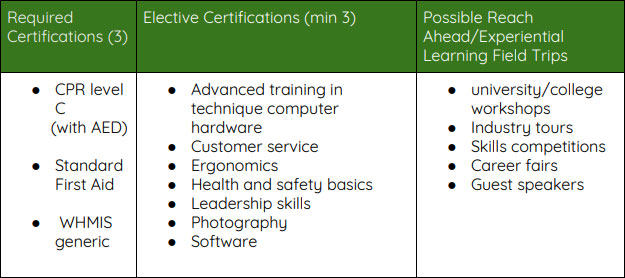 COURSES FOR THE BUSINESS FOCUS PROGRAM